On the afternoon of July 8, "2014 China LED Lighting Supply Chain Good Product Tour Seminar--Shenzhen Station" was held in the International Ballroom on the 4th floor of Shenzhen Qian'an International Hotel. Dr. Zhang Xiaofei, Chairman of Gaogong LED, analyzed at the meeting: "The global high-end and low-end LED lighting market has a clear-cut phenomenon, and most of the lighting products will be OEM or ODM by Chinese enterprises."

Dr. Shao Pengrui, Technical Director of Jingtai Co., Ltd., Xu Chonggao, Quality Manager of Xuyu Optoelectronics, Li Zhaohua, Deputy General Manager of Mingwei Electronics, Ding Rui, Saudi Basic Application Development Manager, Jane Yucang, General Manager of Confucian Electronics, and Lu Guoming, General Manager of Tengsheng Control Glue Excellent corporate guests in all aspects of the lighting supply chain gave keynote speeches on issues related to all aspects of the supply chain.

Innovation is the core competitiveness of an enterprise. It is understood that the Saudi foundation is the world leader in blow molding technology, and can guarantee 96.5% light reflectance in the thinness of 0.3 mm, which is one of the most favorable factors in LED lighting design products. Recently, Saudi Basic Innovative Plastics has launched a new innovative plastics such as specialty resins.

Ding Rui, Saudi Basic Application Development Manager, analyzed the application and development prospects of innovative engineering plastics in the LED industry. According to reports, Lexan flame retardant polycarbonate resin provides excellent light transmission and good light diffusion, suitable for LED optical applications. At the same time, Lexan flame retardant resins have higher thermal properties than standard polycarbonates. Because it does not use any bromination or chlorination additives, it has good flame retardancy and is more in line with UL certification standards.

Rare Earth Aluminum Alloy Power Cable is kind of cable, in which the rare earth high iron aluminum alloy is used as conductor, flame-retardant organosilane cross-linked polyethylene is used as insulation and the self-locking armored structure is installed, has completely independent intellectual property rights and removed the defects of aluminum cable systematically. The environment-oriented insulation materials with low smoke, free halogen and being fire-retardant have greatly reduced risk of being on fire. This cable can installed in moist environment. The cables boasts large current carrying capacity and convenient and low cost installation and maintenance.

Standard: GA306 Jacket: PVC

Conductor: aluminum alloy Cores: single core or multicore

Insulation: XLPE/PVC Rated voltage: 0.6/1KV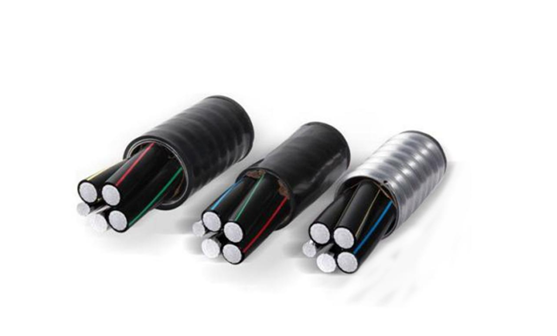 Advantages:
Conductor fatigue resistance
Creep resistance
Impact resistance
Easy to bend
Corrosion resistance
Light weight
Easy installation
Long life span
Flame retardant
Fire resistant
Zero halogen & low smoke
Excellent flexibility
Corrosion & abrasion resistant
Decent mechanical strength
Chemical & acid resistance
Excellent elasticity and stickiness
Superior economic performance
...

Application:
Lighting
Public amenities such as theatres, cinemas
High rising buildings
Public buildings such as libraries, museum, schools and hospitals
Family residence
Household appliances
Electrical equipment
Power console
Automotive industry
Government buildings
Power transmission and distribution lines
And many more...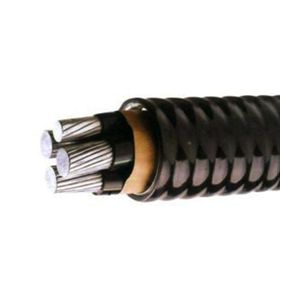 Welcome to visit our factory to learn more about us. If you have any questions, please feel free to contact us.

Rare Earth Aluminum Alloy Cable

Rare Earth Aluminum Alloy Cable,Aluminum Alloy Electric Cable,Rare Earth Aluminum Alloy Power Cable,Aluminum Alloy Armoured Cable

Smartell Technology Co.,Ltd , http://www.liencable.com