[Source: "High-tech LED - Technology and Applications" May issue]

Today, power supply designers face many challenges, both to achieve higher energy efficiency goals, but also to meet the requirements of accelerating time to market. In terms of achieving higher energy efficiency goals, power supply design must not only consider full load energy efficiency, but also evaluate energy efficiency under conditions of 10%, 20%, 50%, and 75% load. Power supply designers also face many other challenges such as new power supplies that may be more prone to audible noise, increased reliability and security, faster time-to-market, and shorter security certification times.

ON Semiconductor's innovative PFC solution for energy efficiency challenges ON Semiconductor, the world's leading supplier of high performance, energy efficient silicon solutions, continues to develop innovative technologies and products that provide the market with a broad range of power semiconductor solutions, including powerful The PFC product lineup and follow-up products (Figure 1) enable power supply designers to continually develop energy-efficient power solutions. Among them, ON Semiconductor's latest NCP1611 PFC controller uses the innovative Current Controlled Frequency Foldback (CCFF) method to drive the PFC boost stage with a power factor close to 1, and a high drive capability of -500mA/+800mA, Vcc It ranges from 9.5V to 35V and features non-latching and overvoltage protection, voltage sensing, soft start and overcurrent limiting.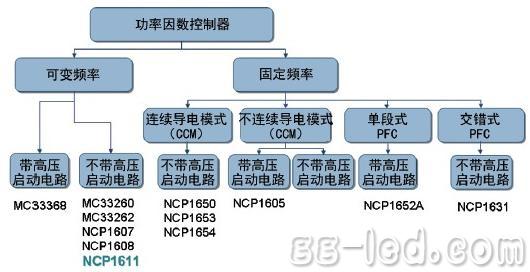 Figure 1 ON Semiconductor's PFC product lineup



The NCP1611 Active Power Factor Correction (PFC) controller is ideal for boost pre-converters for ACDC adapters, flat panel TVs and lighting ballasts and other medium power off-line applications. The controller uses a patent pending CCFF architecture. In this mode, when the inductor current exceeds the programmable value, the circuit operates in CrM mode. When the current is below this preset level and the current is zero (null), the NCP1611 can linearly reduce the frequency to approximately 20 kHz. CCFF maximizes rated load and light load efficiency. In particular, standby losses can be minimized. The controller features a range of powerful protection features to handle a wide range of power supply and fault conditions. The NCP1611 extends the benefits of traditional CrM PFC controllers. Figure 2 is a typical application circuit diagram of the NCP1611.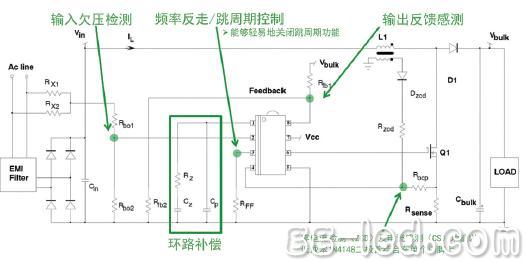 For more information, please refer to the May issue of "High- tech LED- Technology and Applications" magazine.

1. Features: light LED copper wire falls, there is a kind of like the flowing water of a waterfall effect, waterfall lights as if from top to bottom like huan long splash water, made a bunch of the source of the waterfall model, there is like a perennial small water always pour down, step by step and spacious, with each branch lines of light distance is fixed, so the light effect is very have administrative levels feeling of the waterfall.Lop led twinkle light can according to need to expand (can be neatly like a soft cloth, can also extend to beauty like splash splash, each layer of the emitting light colors are very have administrative levels feeling), waterproof products, energy-saving features.

2. Specifications: Power Supply: Battery box, Electronic, Transformer.

Length:

1 m / 2 m / 3 m / 4 m / 5 m are available

LED Color: White warm, White, Amber, Red, Green, Yellow, Blue, Multicolor, RGB.

3. Usage: usage: can use, indoor & outdoor LED copper wire light string not only applied to Christmas lights (e.g., wrapped around the Christmas tree) all kinds of festival holiday decoration, also used for household decoration (can be hung in the window, glass roof, on the corner...To achieve, the icing on the cake) and the city lighting project and various recreational venues, the park (the water effect of the waterfall), all the shopping malls can wait.

Waterfall Lights

Waterfall Lights,Waterfall Curtain Light Outdoor,LED Christmas Waterfall Lights,LED Waterfall Curtain Lights

Heshan Jianhao Lighting Industrial Co., Ltd. , https://www.sunclubtw.com