The DisplayPort Interface Standard is approved by the Video Electronics Standards Association (VESA) and is designed to provide an open, scalable standard for the entire industry. DisplayPort development reduces platform costs and drives a common digital interface across PC platforms and components. DisplayPort facilitates the transfer of high-definition digital audio and digital video signals over the same cable to display devices, enabling true plug-and-play functionality with powerful interoperability.

This article refers to the address: http://

IDT has introduced the industry's first VESA-based DisplayPort controller for full HD multi-display capability without the need for an additional graphics card. The IDT PanelPort ViewXpand solution can be built into a laptop, docking station, stand-alone adapter or DisplayPort-compatible display, allowing OEMs to flexibly customize their multi-display experience (figure) for their customers.

The plug-and-play configuration of the IDT PanelPort ViewXpand solution enables users to enjoy multiple displays with one digital output port per application.

According to IDT experts, the plug-and-play configuration of the IDT PanelPort ViewXpand solution enables users to enjoy multiple displays with a single digital output port for each application, including gaming, home entertainment, industrial design, graphic design or spreadsheet analysis. Etc., it is also particularly suitable for the wide application of digital signage on the market. At the same time, customers can choose a dedicated display for a single application. In addition, IDT ViewXpand devices are fully HD compatible and offer full display performance with zero latency without the limitations of display applications. The ViewXpand solution does not require any system software upgrades or any Windows Hardware Quality Lab (WHQL) testing and certification to provide end-users with ease of use and help OEMs achieve faster time-to-market.

It is understood that the IDT VMM1300 application software can be configured to run in a hub or daisy-chain mode, providing greater flexibility. In hub mode, the VMM1300 supports three DisplayPort outputs for display on up to three displays. In daisy-chain mode, ViewXpand devices support the connection of downstream devices (for example, another VMM1300) to form a daisy chain display that is compatible with current DisplayPort standards. For ease of use, the VMM1300 automatically detects the number of connected displays and adjusts the resolution accordingly. There are no changes on the source device, so true plug-and-play operation is supported.

The IDT PanelPort device is fully compatible with the DisplayPort 1.1a standard. In addition, the device supports a full video interface and built-in HDCP1.3 content protection for Blu-ray and DVD movies. The device is also the lowest power multi-display solution on the market today, and does not require an additional power supply or external AC adapter when used as a pure DisplayPort adapter. In summary, PanelPort ViewXpand is a device that provides multi-display capability without adding power to the host device or affecting host performance.

According to IDT experts, multiple displays can radically increase productivity and improve the user experience. When you promote desktop or consumer platforms on two or more screens, you can see more content, switch fewer windows, make more informed decisions, and do more work in less time, usually Have a more perfect user experience. This product can be mass-produced in August of this year.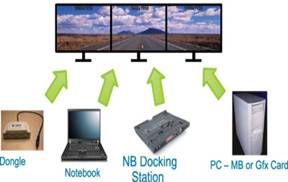 Led Addressable pixel Screen is a simple, powerful and perfect flexible screen.

It can not only play like a traditional Led Pixel Screen,run animations, run effects, but also follow you anywhere, anytime, anywhere you want to show it. Everyone's effect.The utility model has the advantages of small volume,light weight, arbitrary bending and convenient carrying. Suitable for hotels, nightclubs, KTV and other places decorative to the city to achieve beauty / lighting effects

Can be produced according to customer requirements, support customized.

Flexible LED Screen,LED Pixel Screen,LED Display Screen,LED Panel Screen

SHEN ZHEN SEL LIGHTING CO.,LTD , https://www.sellighting.com