The request filed for bankruptcy protection by Elpida yesterday marked the fall of Japan's only memory chip maker. This gives competitors the opportunity to buy their factories cheaply, and Micron Technology is likely to be the biggest beneficiary of this incident.

After experiencing a sharp drop in memory chip prices and failure to obtain government assistance, Elpida filed the largest bankruptcy protection application in two years on Monday. As a leading DRAM memory chip manufacturer, Elpida's bankruptcy will allow other industry players to gain more control over production capacity and help them deal with price pressures. This pressure has caused Micron Technology to fail to make profits in the past 10 years.

Elpida's creditors plan to reduce losses by selling assets such as the Hiroshima factory. According to estimates by the US investment bank Sanford C. Bernstein & Co, the factory's valuation is about one billion US dollars. For potential buyers such as Micron Technology, this price is only one-fifth that of building a new factory of the same size. This is in line with Micron's strategy of cheaply buying production capacity, so that the company does not have to spend too much cash or have heavy debt for it. Micron Technology currently has $1.9 billion in cash.

Dan Berenbaum, an analyst at MKM Partners in the U.S. investment company, said: "Micron Technology is clearly the winner. The question now is how much money they will pay for it."

The world's fourth-largest DRAM company's share price rose 7.7% yesterday, driven by rumors that Micron may purchase Elpida's factory. However, the company spokesman declined to comment.

Elpida's plant is responsible for 18% of the DRAM industry's capacity, making it the world's third largest DRAM maker. Discontinuing these factories or producing other chips will help ease the oversupply and the loss of the entire industry.

Demand declines As smartphones and tablet PCs are increasingly sought after by consumers, such devices require less memory and often use different types of chips, causing the computer storage chip industry to experience a decline in demand.

As DRAM chip prices fall below the cost of production, Elpida's plight has been exacerbated. According to estimates by US market research firm Gartner, global DRAM sales fell by 26% to $29.2 billion last year, and surged by 72% in 2010.

Elpida was merged from NEC and Hitachi's memory chip business in 1999.

Hans Mosesmann, an analyst at American investment firm Raymond James & Associates, said that if Micron Technology bids for some DRAM factories, Elpida's creditors will get an "unfortunate" offer because the United States The company knows that it is unlikely to face any competition. "Others will not touch the DRAM business at all. Micron Technology is very practical. They don't want to buy Elpida entirely," Mosesman said. He gave Micron Technology's "Strong Buy" rating.

Earlier this month, Micron's management revealed to Mosesman and other analysts that the company is focusing on Japan's status in order to gain opportunities. But the company's executives declined to comment on whether Elpida is a potential opportunity and what measures they might take.

"There does not seem to be any new capital entering the DRAM business," said Mark Adams, president of Micron Technology, in an interview with the media on February 9. "If our thinking is correct, the industry will be mature enough and integration will be more significance."

Debt guidelines Elpida's current total debt is approximately $4 billion and has been lost for five consecutive quarters. Micron Technology has been conducting mergers and acquisitions for more than a decade and has promoted industry consolidation. The company's total debt is approximately US$1.95 billion, which is basically equivalent to its cash reserves. The company's goal is to keep the debt ratio between 20% and 25%. Micron's current cash-plus market value is $8.4 billion, so the debt ratio is about 18%.

According to Daniel Amir, an analyst at Lazard Capital Markets, an American investment company, according to this ratio, Micron Technology can only add another 500 million U.S. dollars in debt, which is not enough to acquire Japanese competitors.

"They are unlikely to buy Elpida completely. They are reluctant to spend 2 billion U.S. dollars." Amir said.

As the leading player in the memory chip industry, Samsung Electronics is the only company in the industry that has always maintained profitability. The company said that it will still focus on its own business, so it is unlikely to bid for Elpida assets.

"Samsung will not lend a helping hand," said Mosesman.

In addition to Samsung, other DRAM makers are hardly profitable. Balancing the supply-demand relationship is a continuing challenge facing the DRAM industry. The construction period of such products is several years and cannot be easily shut down. As billions of dollars were spent on building factories, companies like Elpida could not repay their debts.

Over the past decade, the entire DRAM industry has spent more than six years on operating costs that exceed cash benefits. Even if Samsung, which has tripled its stock price, is included, the total market value of memory chip makers has also shrunk by 40% since October 2002.

Shawn Webster, an analyst with Macquarie Securities, believes that if Elpida's production capacity is reduced or stopped, all its competitors will benefit from near-equilibrium supply and demand and stable prices. "As long as the opponent is in trouble, it will be good for all other companies." He said, "If you stop production, it will help all other companies in the DRAM industry."

Consolidation Trading Earlier this month, Steve Appleton, who had long served as CEO of Micron Technology, was killed in a flight accident. Mosesman and other analysts suspect that his death may lead to a slowdown in the process of industry integration negotiations, as many of the previous integration transactions were promoted by Appleton.

Micron Technology started with the investment of the American agricultural product company JRSimplot. After purchasing the Texas Instruments storage business in 1998, it became one of the largest companies in the computer storage chip industry. Since then, the company has also acquired Toshiba's factory, controlled a Japanese joint venture, and established a partnership with Taiwan South Asia Technology and Intel to gain more capacity.

In 2008, when Qimonda was on the brink of bankruptcy and sought investment, Micron acquired the shares of Hua Ya Technology held by Qimonda. Qimonda subsequently closed down and sold chip production equipment.

However, Micron Technology has given up some opportunities. The company had planned to acquire Hynix, the world's second-largest DRAM maker. However, Micron Technology gave up this plan in April 2002 because it failed to reach an agreement on the terms of the acquisition.

A dilemma The United States securities company Wedbush Securities analyst Betsy Van Hees believes that one of the factors for Micron Technology's purchase of Elpida is whether Elpida's creditors can provide low-cost financing. Knowing that debt restructuring is not enough to make the company back to competitiveness, these creditors are currently in a dilemma. She said that to increase productivity, Elpida needs to increase investment.

When asked on February 10 whether Micron would increase its debt ratio to more than 25% in the process of integrating the industry, the company's CEO Mark Durcan stated that he will handle this problem very carefully. Avoid the decline in confidence due to the increase in debt.

However, he also said that if the chance is good, he will consider increasing the debt ratio.

"If they can get existing creditors to provide acquisition financing at a very low interest rate, it may be feasible," Van Heiss said. Otherwise, "They will not rush to do anything."

Smart solar outdoor light with both lighting and RGB colorful lighting, can be charged with USB and solar panel. Once it has sunlight, the solar panel can be automatically charged , the charging way is very environmentally friendly. We added a USB charging way so that it can be quickly charged via the USB cable in cloudy day or rainy day.




The outdoor light is solar-sensing, it will automatically turns off when in the bright enviroment, then begin to charge by solar. When the night comes, it will automatically turn on in the dark. Waterproof IP65 makes users no need to worry when using in the rainy day.

Equipped with a detachable plastic sticker, it can be used to decorate the lawn, garden, beach... After removing the plastic sticker, it can be placed on the table as an ambient light. They will be stars fall into your garden, twinkle in the dark and go off in the day. Automatic cycle colorful mode makes parties begin at anytime and anywhere.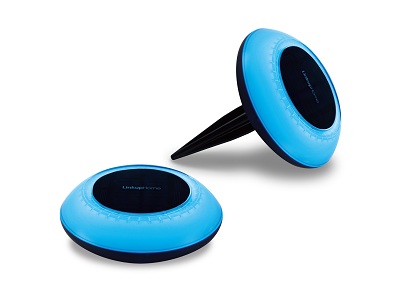 Our LED products can meet global quality standards and pass European testing by TUV Rheinland. Bulbs have certifications such as EMC, RED, LVD, ROHS, REACH, ERP and FCC.




With the exclusive designed 2.4G remote controller, get you off the switch and turn on / off the lights anywhere, one remote controller can set 4 groups, each group is recommended to match up 8pcs bulbs, one remote controller can max control 32 bulbs. This remote controller is suitable for all 2.4G versions of RGBW products under [linkuphome".




The remote control uses colorful touch buttons, the color touch buttons are comfortable and sensitive. The remote controller has the functions of grouping, lighting, brightness adjustment, color light automatic cycle mode, three cycle speeds can be choosed. The wireless control distance is around 20 meters. Low power consumption makes the remote controller only need 4pcs AA batteries, but can be used for two years.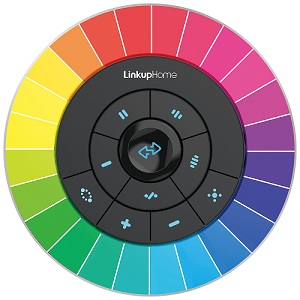 Description: RGB Outdoor Solar Lamp with 2.4G Control
Product Model No. C2
Product dimension: 155mm *165mm
Material: ABS+PC
Lamp Color: 8pcs RGB lamp beads+4pcs Warm White lamp beads
Lamp Current: 15-20mA
Power: 0.5W (15LM)
Battery Capacity: 1000mA (Li battery included)
Battery Voltage: 3.7V
Battery Duration: 9h(by USB charge for 1.5h) , 5h(by solar panel for whole sunny day)
Solar Panel: Monocrystalline silicon
Solar Panel Voltage: 6V
Solar Panel Output: 130mA
Waterproof Level: IP65
Control Qty: 1-32pcs
Packing: color box
Warranty: 1 Year
Charge Mode: Solar Panel and USB
Control Distance: 20m
Color box size: 22.2*20.6*5cm
G.W. of Unit: 0.55kg
N.W. of Unit: 0.34kg
Certification: CE(EMC,RED) ROHS,IP65,FCC





Description: 2.4GRF Wireless RGB Remote Controller
Product Model No.: R1
Product dimension: 105mm *33mm,
Product Net Weight: 150g
Material: ABS
Battery: 4*AA Battery (not included)
Working Voltage: 6V
Standby Power: 3 mW
Frequency Band: 2400-2483.5MHz/2.4GHz
Control Distance: 20m
Control bulb qty: 1-32 pcs
Packing: color box
Warranty: 1 Year
Color box size: 16.7*14.7*4.5cm
G.W. of Unit: 0.22kg
N.W. of Unit: 0.15kg








Outdoor Lamp With Remote Control

Outdoor Lamp With Remote Control,Remote Control Outdoor Lamp,Waterproof Outdoor Lamp,Remote Control Outdoor Colorful Lamp

Ningbo Homey Photoelectric Technology. Co., Ltd , https://www.linkuphome.com