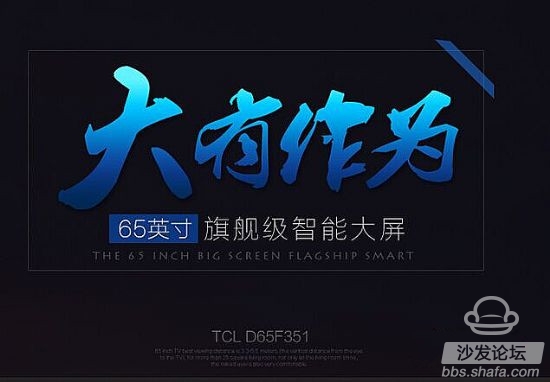 An incomplete research data is: In 2013, domestic LCD (including home TV and commercial display products), sales of 70-inch and above units only exceeded 30,000, but this figure was refreshed to more than 300,000 units in 2014. This fully shows that the market has a soft spot for "big".

Then, are there any advice or cautions for consumers' strong desire to choose a large-size color TV? This year's gold nine silver ten market, how to choose a large size color TV?

Choosing an ultra-large TV, those unbearable tangled consumers who choose large-screen TVs are simple in their pursuit of a large-scale picture. This purpose makes the oversize TV a natural "high-end market." However, many consumers are not affluent local tyrants, and they are inevitably unable to "perfect" when choosing such products.

First, how do you make decisions about large size and 4K? Both are satisfied, the price is certainly not cheap; only consider 4K, low-priced can choose 43 inches, 49 inches of medium-sized products; regardless of 4K, the effect of large-screen TV will not be affected ... Such questions, I believe every consumer who wants to choose a large-size TV has it.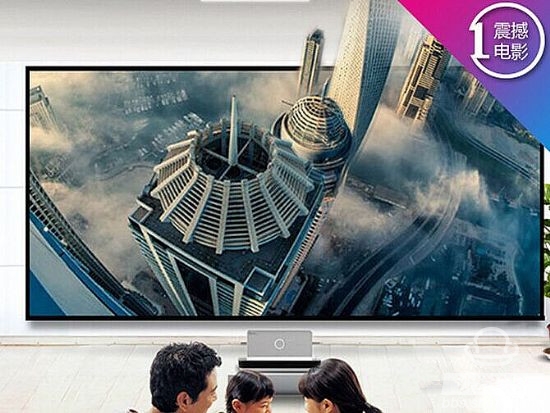 In this regard, the author's suggestion is that the most important factor in the television display effect is the screen size, followed by the color effect, and the resolution can only be arranged in the third position. The simple fact is that many movie theaters with a 7.5-meter and 13-meter giant screen are still only 2K resolution and even 1K resolution. Isn't the screen very shocking too? In fact, it is not 4K that does not help display the picture quality, but in the picture size of 50, 70 inches, their effect on the final result is not as obvious as the picture size or the color performance. If you want to make a choice between size and 4K, the size is more important in terms of the final experience.

Second, in the first point above, we not only discussed the 4K problem, but also mentioned that color performance is a more important performance indicator than 4K. In this regard, consumers who buy large-size TVs will have another question: large-size TVs do not have a wide color gamut - the answer is similar to the tangled 4K, that is, economically, the higher the index, the better, but if only Selecting between the large size and wide color gamut is still more important than the size of the final experience.

Third, there is another concept that is often mentioned in large-size TV sets, namely "surface." At present, there is even a kind of atmosphere in the market, and the contours and the high-end are painted with equal signs. This makes many consumers who choose large-size TVs very "tangled" to the surface.

For curved TVs, consumers should first know what the advantages and disadvantages of curved surfaces are? The advantage of the curved TV is that the viewing effect in front of the TV is strengthened, and the disadvantage is that the viewing effect of the TV side is not as good as that of the ordinary flat TV. This feature actually leads to curved TVs that are only suitable for use with a small family size, while for large families, surfaces have negative effects.

On the other hand, if you want to give full play to the advantages of curved images, the entire screen size must be large enough. At present, the size of the television is not more than 90 inches+, which actually leads to the fact that the effect of the curved surface technology on the television is unsatisfactory, and the effect of improving the forward screen effect may not be as obvious as the effect of reducing the lateral viewing effect.

Therefore, whether or not a large-size TV set is based on a curved surface TV is based on two points. The first is that the number of family members, if they reach 5 people or even more (including regular friends and relatives), they must carefully purchase surface products; secondly, curved surface televisions are also more expensive, which also prevents many consumers from choosing .

In summary, the decision sequence for the selection of large-size TVs should be: size, wide color gamut, 4K, curved surface... Wherein, size is the most central factor, and it is also the ultimate factor that has the greatest impact on experience. It has limited economic capabilities. In this case, other selection factors can be ignored from back to front.

"Large size" TV products where to buy?

If consumers go to home appliance stores and physical stores to experience, they will find that each brand's booth has at least one large-size TV in the display - this is to support the facade, but also the treasure of the town shop. However, another problem that consumers discovered later was that the big price of these physical stores was "just price"!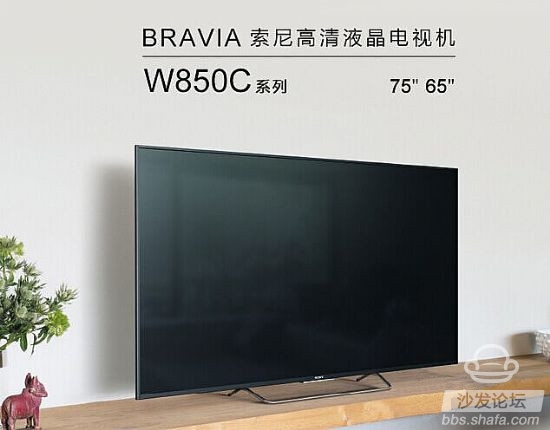 In fact, although the physical storefront is the main sales channel for large-size TVs, it has become more and more "dryline" in the online market. Because the cost of large-size TVs is already high, and the site is large and the sales volume is relatively limited, the number of models that physical stores can display is only one or two. Instead, it is an online e-commerce store where consumers can easily find dozens of product screens.

At the same time, the purchase of large-size TVs may not necessarily be in the "high-end" circle: like LeTV, Coocaa, KKTV, even Lehua, Panda and emerging and second-tier brands, there are also very good product launch, and the absolute "price Inexpensive and beautiful." In fact, the "cheap" large-size televisions of these brands are the "main force" of the super-large product market.

Therefore, the purchase of large-size TVs has a very different characteristic: the general high-end TV is the offline market is stronger than the online, but for the consumer who only needs the large size, the online market is excellent. Under the line.

"Large size" color TVs, there are those who can choose

What are the specific products for large-size TVs? I don't plan to recommend it by size—it's already a big size! This is where we're looking at what the "baby" market really is, based on what consumers are most concerned about!

First of all, the price of 5,000 yuan products. For large-size TVs, this is already a very cheap and very cheap price. Recall that when the first 60-inch LCD TV was listed on Sharp in 2006, the price of 188,888 yuan could be sold out of the market.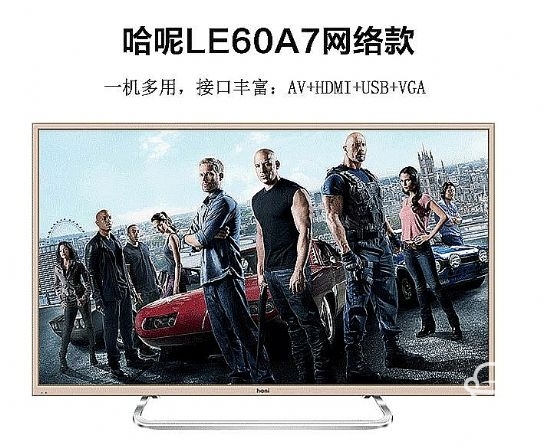 The products worth choosing from this price range include the 5,999 yuan 65-inch K65 giant screen cinema, 5999 yuan KONKA 60-inch LED 60X5680AF, 4999 yuan Skyworth 58-inch four-color 4K 58M6, 6100 yuan Sony (SONY) 60-inch KDL-60WM15B, 5600 yuan Hisense 60-inch LED 60EC550A, 4200 yuan Philips (PHILIPS) 58-inch 58PFL3740/T3 and other products.

Up to 5,000 yuan, this price can be purchased to 58-inch, 60-inch and 65-inch size products, of which 58 inches can be purchased part of the four-color 4K products; in the price of nearly 6,000 yuan to buy higher intelligent configuration products. Of course, for the economically straitened consumers, there are also some 58-inch products in the 4,000 yuan price level, for example, the three-line brand hani (hani) LE60A7, as 58-inch products priced at only 3788 yuan.

Second, what is the maximum size of a product that can be purchased for a super-sized TV at a price of RMB 10,000? The most famous product at this price is LeTV's Max70 70-inch 3D smart product (Letv). The current price of this product is about 10,600 yuan. In addition, the million-dollar product also includes Sharp 70-inch products (SHARP) LCD-70LX765A, which is about 12,600 yuan, as well as 65-inch products with a large wave of local brands and foreign brands.

In fact, most consumers eventually chose a 65-inch 65-inch domestic brand 65-inch TV set worth 7,000-9,000 yuan. This part of the product almost Hisense, Skyworth, Changhong and other brands have three or four models to choose from, and most of the configuration has such a high standard of 4K. For example, Sony 9500 yuan KDL-65R580C, TCL 6666 yuan D65F351, Skyworth 6999 yuan 65E510E, Konka (KONKA) 8400 yuan LED65X9600UE and so on.

Third, consumers who are not bad enough, what can be chosen for large-size TVs? Such products include Sharp's 90,000 yuan LCD-90LX740A 90-inch full HD product, Sony's 20,000-kilowatt KDL-75W850C 75-inch full HD product, Sharp's 30,000-yuan LCD-80LX850A 80-inch smart Android 3D product, and Hisense. 100-inch ultra-pole TV VIDAA MAX Hisense laser cinema.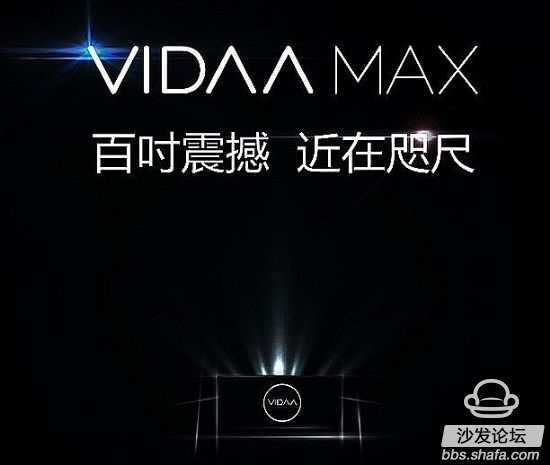 The 75, 80, 85, and 90-inch equal-size wire product selection space is not large, and these products are difficult to handle for many high-rise buildings - for example, some residential buildings 85-inch TV bare metal exceeds the maximum size of the elevator. This kind of expensive and "fragile" chip electronics is inconveniently handled by stairs. In fact, these products are more often used in commercial applications than in the home.

For general household consumers, laser TV is now a good choice: 100-inch, 30,000-50,000 yuan price, that has a large screen, high color display advantages, but also has the characteristics of easy handling. And the 75-inch LCD TV needs a viewing distance of at least 4.5 meters. Since the laser TV is softer and more comfortable, it only needs 3 meters to achieve 100-inch viewing. At present, such products include color TV brand Hisense VIDAA MAX, professional audio and video product brand Hualu, electronic instrument brand Shanghai Instrument Electric INESA 3D "crystal" laser TV, educational products brand Honghe and Oriental Central Plains, national projection innovation brand as the US music sml-HF320, traditional projection giant Optoma OEV953UT and other products.

Overall, the largest size line for the largest TV set is 58 inches. With many products and relatively low prices, the options are wide. For technology-controlled consumers, they can even take care of 4K. In addition, 65 inches is another highlight. Also relatively rich, and the price can be controlled below 10,000 yuan; for the liquid crystal technology products 70 inches is almost the largest size line of economical purchase, better market sales from LeTV and Sharp two brands. However, larger-scale home TV products have become the world of laser televisions in terms of effects, viewing distances, handling, and economy.

"Large Size" TV Options, Extra Precautions

Saying that the purchase of large-size TVs is really troublesome, the author here at least "move", "release", "use" three points to remind everyone.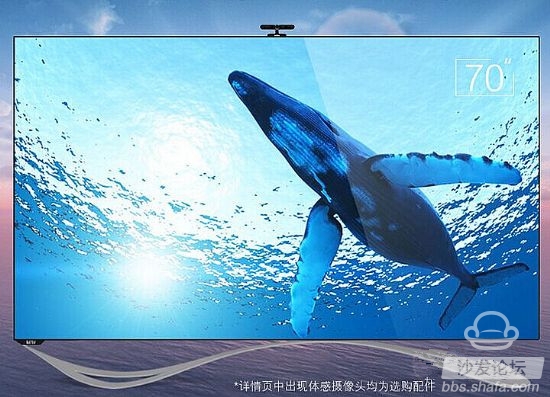 First of all, "moving" for the sixty-seven-inch LCD TVs is not a matter of heavy weight, but an area that is too large, resulting in a higher probability of collision problems. Therefore, consumers should pay attention to at least two things: When the television is first sent, it must be carefully inspected, especially if there is any bump damage to the screen. In future applications, if there is a need to carry the television, it must be coordinated by many people. Carefully. If you consider the possibility of long-distance transportation, then the original packaging should be preserved - without packaging protection, these big guys are not safe to transport.

Secondly, "putting in", the placement of large-size televisions, especially LCD TVs, is a science. More than 70 inches above the product emphasizes the thin and light design, the weight also has 35 to 50 pounds; 85 inches above the gross weight of the product exceeds 100 pounds. Placement of such a product, if it is placed on a TV cabinet, requires the following cabinet to be strong enough; if it is a wall hanging, it must be a load-bearing wall to withstand it.

Third, look. Is there anything special about large-size TV viewing? The answer is yes. On the one hand, the bigger the screen is, the easier it is to watch fatigue and the less time it is prolonged to watch. On the other hand, the 60-inch LCD TV needs a viewing distance of 3.5 meters, and the average family living room can still meet, but the 70 inches or more requires 4.2 meters or even five or six. The viewing distance of meters, considering the use of eye health, must first have a large enough living room to purchase such products.

However, if it is a laser television or a product of an OLED screen, the required viewing distance will be one-third or even half. In fact, a viewing distance has formed the absolute advantage of OLED and laser in the domestic super-large-size TV market.

To conclude, the purchase of large-size TVs is not easy. The price and the high allocation are difficult, the viewing distance is limited, and there are children in the family who need additional major security. However, all kinds of efforts are beyond the ordinary view of enjoying the inevitable price. The television in the future will certainly belong to the era of big screens. If you do not want a new home or new TV, it will be behind three years, and large size is an inevitable choice.

Multifunctional Operating Device For Alps Automobile

Push-Operated Switch,Multi-Function Switch Used By The Camera,Operation Switch For Health Products,Multifunctional Operating Device For Alps Automobile

DA CHENG MINGHUA LIMITED , https://www.alpsswitch.com